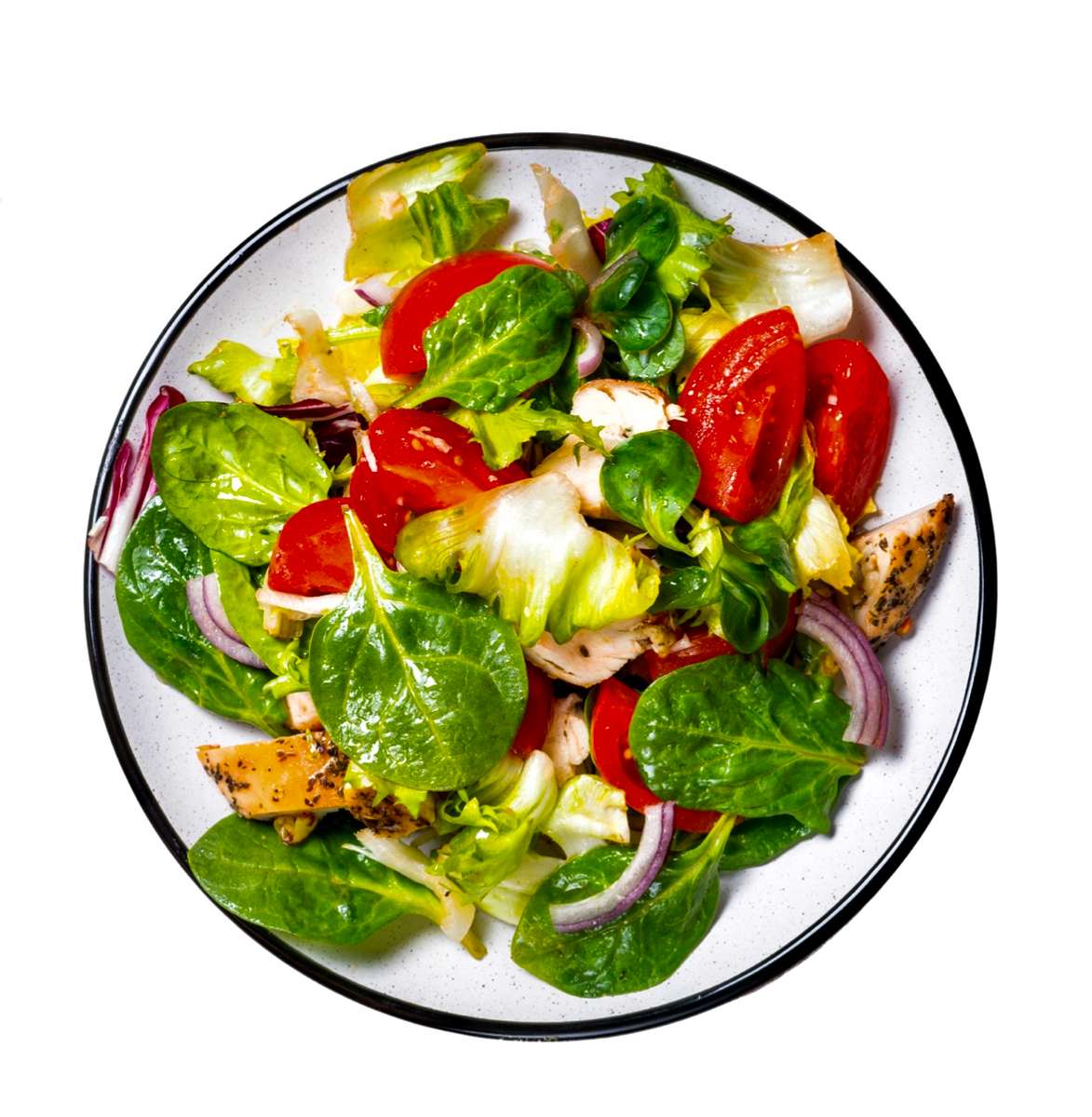 Savor the Freshness of Greek Salad A Wholesome Delight!
Best Greek Salad Near Kew Gardens Queens NY
Craving a healthy and flavorful salad that will transport you to the Mediterranean? Look no further than Love's Kitchen NYC, located in the heart of Kew Gardens, Queens. Their Greek Salad is a true celebration of freshness and goodness, featuring chopped romaine, cucumbers, cherry tomatoes, sliced red onion, kalamata olives, and a zesty oregano lemon vinaigrette. This wholesome salad not only delights your taste buds but also offers a plethora of health benefits from its nutritious ingredients. In this blog post, we'll take you on a journey through the delightful Greek Salad at Love's Kitchen NYC
Your Healthy Salad Haven in Queens, NY
At Love's Kitchen NYC, they believe in serving salads that are as wholesome as they are delicious. Their Greek Salad is the perfect embodiment of freshness and nourishment, transporting you to the Mediterranean with every bite.
The Freshness of Greek Salad - A Nutrient-Rich Fusion
Order Love's Kitchen's Greek Salad is a true work of art, combining a variety of fresh and nutritious a nourishing and flavorful salad experience.
Health Benefits of Greek Salad Ingredients
- Chopped Romaine: Rich in vitamins A, C, and K, as well as fiber, promoting digestive health and supporting immune function.
- Cucumbers: High water content helps in hydration, while providing vitamins and minerals like potassium, magnesium, and vitamin K.
- Cherry Tomatoes: A powerhouse of antioxidants, particularly lycopene, known for its potential to protect against certain chronic diseases.
- Sliced Red Onion: Contains quercetin, a flavonoid with anti-inflammatory properties that may contribute to heart health.
- Kalamata Olives: A source of healthy monounsaturated fats, which can help lower bad cholesterol levels and reduce the risk of heart disease.
Convenient and Versatile Dining Options
Love's Kitchen NYC caters to your dining preferences with a range of options. Whether you're looking for a quick and nutritious meal on the go or prefer to enjoy your Greek Salad in the comfort of your home, their takeout and delivery services ensure that you can savor their wholesome salads wherever you please. Craving a delightful dining experience? Dine-in at Love's Kitchen NYC and enjoy the warm ambiance while relishing your nutritious salad. Planning a special event or celebration? Love's Kitchen NYC's catering services will elevate your gatherings with their flavorful and healthy offerings.
For a fresh and wholesome culinary experience, Love's Kitchen NYC is the ultimate destination with its delightful Greek Salad. Whether you're dining in and immersing yourself in the restaurant's inviting ambiance or opting for takeout, delivery, or catering, Love's Kitchen NYC ensures that every salad adventure is a nourishing one. So, savor the goodness of chopped romaine, cucumbers, cherry tomatoes, sliced red onion, kalamata olives, and oregano lemon vinaigrette, and experience the mouthwatering and nutritious goodness that awaits you at Love's Kitchen NYC in Kew Gardens, Queens. Prepare to indulge in a nutrient-rich fusion of flavors that will keep you coming back for more, as every visit promises a wholesome and delicious salad experience that will leave you hooked!
To stay updated with our latest offerings and special events, don't forget to follow us on Instagram, Facebook, and TikTok. We love to share behind-the-scenes peeks, cooking tips, and special promotions with our followers. Be part of the Love's Kitchen community online - we can't wait to connect with you!