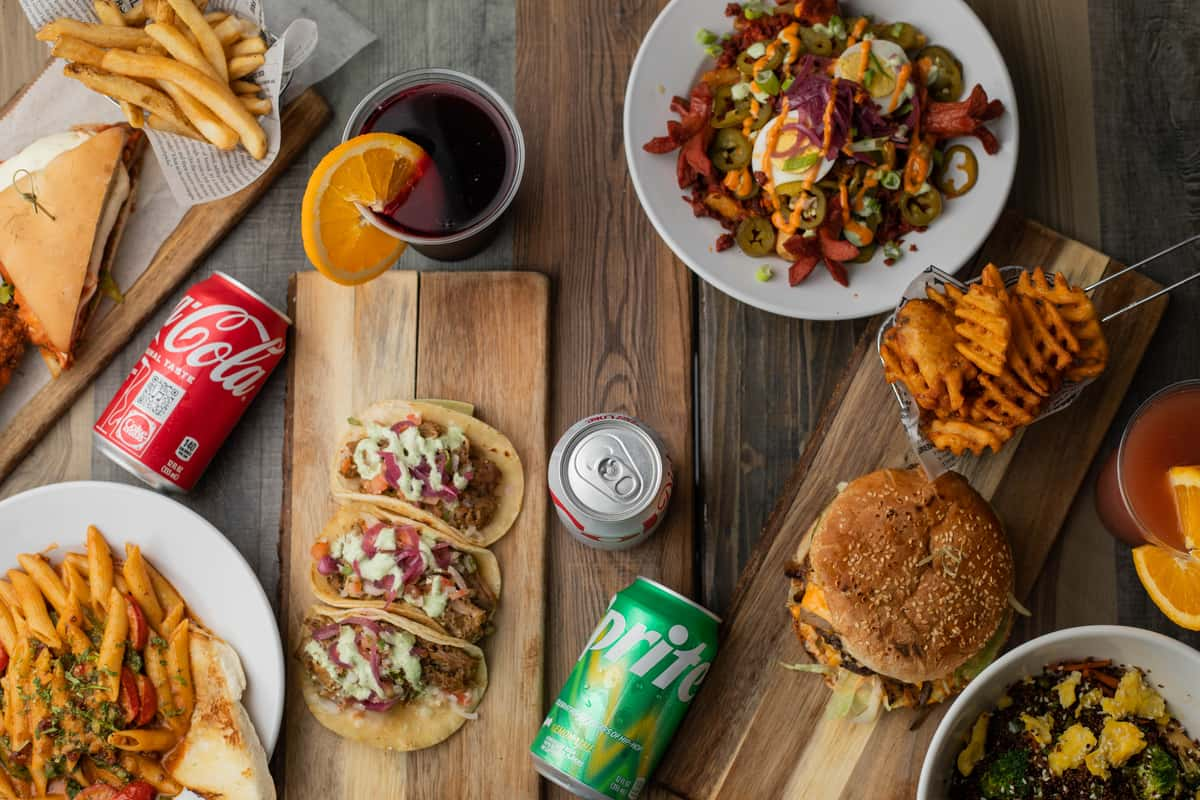 Daily Lunch SPecials
Discover Delectable Daily Specials at Love's Kitchen in Kew Gardens, NY
Are you craving a delightful lunch experience without breaking the bank? Look no further than Love's Kitchen in Kew Gardens, NY. We take immense pleasure in offering an array of scrumptious daily specials that are sure to tantalize your taste buds. Whether you're a local resident or a visitor exploring Queens, our lunch deals are designed to leave you satisfied and coming back for more. Join us at Love's Kitchen as we serve up a delightful culinary journey right at 12502 84th Rd, 11415 Kew Gardens, NY 11415.
Love's Kitchen: Your Go-To Lunch Destination
Love's Kitchen is a renowned dining establishment in Kew Gardens, NY, known for its warm ambiance, friendly staff, and, most importantly, mouthwatering lunch specials. With a diverse menu that caters to various dietary preferences, you can expect to find something that suits your palate every day of the week.
Unveiling the Daily Specials
At Love's Kitchen, we take pride in presenting new and exciting lunch specials every day. Our chef meticulously curates each dish to ensure an unforgettable dining experience. From hearty soups and fresh salads to savory sandwiches and flavorful entrees, there's always something enticing on our daily specials board.
Affordable Lunch with Uncompromised Quality
Our commitment to offering affordable lunch options never means compromising on quality. Love's Kitchen uses only the freshest ingredients sourced from local suppliers to craft our delectable dishes. When you dine with us, you can indulge in a delightful lunch without worrying about your wallet.
Embrace Variety with Love's Kitchen
Variety is the spice of life, and Love's Kitchen certainly doesn't disappoint! Our daily specials encompass a wide range of cuisines, ensuring there's something for everyone. Whether you're a fan of classic American comfort food, exotic flavors from around the world, or vegetarian delights, our menu caters to all tastes.
Convenience Redefined
Located at 12502 84th Rd, Kew Gardens, NY 11415, Love's Kitchen offers a convenient dining experience. Whether you're a local resident looking for a quick lunch break or a visitor exploring Queens, our central location is easily accessible, making it an ideal spot to satisfy your cravings.
Enhancing Your Lunch Experience
At Love's Kitchen, we believe that a great dining experience goes beyond just good food. Our warm and inviting ambiance, attentive staff, and exceptional customer service contribute to a memorable visit every time. We strive to create an environment where you can relax and relish each bite of your lunch.
Love's Kitchen is the ultimate destination for lunch enthusiasts seeking a delightful and affordable culinary journey in Kew Gardens, NY. With an enticing array of daily specials and a commitment to exceptional quality, our restaurant ensures a gratifying dining experience for all. Stop by our website loves.kitchen or visit us at 12502 84th Rd, 11415 Kew Gardens, NY 11415, and let Love's Kitchen cater to your lunch cravings like never before!