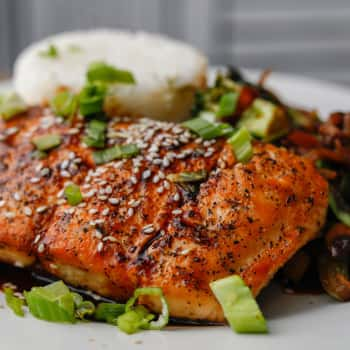 Lunch deals
Enjoy Delicious Lunch Deals at Love's Kitchen in Kew Gardens
Love's Kitchen in Kew Gardens, Queens, NY, offers irresistible lunch deals and specials that will tantalize your taste buds. Visit us at 12502 84th Rd, 11415, for an affordable and satisfying lunch experience.
Welcome to Love's Kitchen, your go to spot for delicious and convenient lunch deals in Queens, NY! We take pride in offering a wide array of delicious lunch options at unbeatable prices. Whether you're in the mood for a hearty sandwich, a refreshing salad, or a comforting bowl of soup, we've got something to satisfy every palate.
Our Lunch Deals
At Love's Kitchen, we understand the importance of a satisfying and budget friendly lunch. That's why our expert chefs have curated a delectable lunch menu featuring a variety of mouthwatering dishes. Our lunch specials change regularly, ensuring that there's always something new and exciting to try. From Monday to Friday, come and enjoy our unbeatable lunch deals that will leave you coming back for more.
You can find Love's Kitchen conveniently located at 12502 84th Rd, Kew Gardens, NY 11415. Our welcoming atmosphere and friendly staff will make your lunchtime experience a memorable one.
Why Choose Love's Kitchen for Lunch:
1. Quality Ingredients: We take pride in using only the freshest and finest ingredients to create our lunch specials, ensuring every bite is packed with flavor.
2. Variety: Our diverse menu ensures that there's something for everyone, from meat lovers to vegetarians and vegans.
3. Affordability: At Love's Kitchen, we believe that a delicious lunch shouldn't break the bank. Our lunch deals are designed to be both delicious and affordable.
4. Quick Service: We understand that your lunch hour is precious, so we strive to serve your meal promptly without compromising on quality.
5. Catering Available: Planning a lunch event? Love's Kitchen offers catering services that will impress your guests with delectable dishes.
Here's what some of our satisfied customers have to say about their lunch experience at Love's Kitchen:
- "Love's Kitchen has become my favorite lunch spot in Queens. The food is always fresh, and their daily specials are fantastic!" - Jenny D.
- "The lunch deals at Love's Kitchen are unbeatable. The portions are generous, and the flavors are on point!" - Mark T.
- "I highly recommend Love's Kitchen for anyone looking for a delicious and affordable lunch in Queens. You won't be disappointed!" - Sarah L.
When it comes to finding the best lunch deals in Queens, look no further than Love's Kitchen. Our commitment to quality, variety, and affordability sets us apart, making us the go-to spot for lunchtime delights in the area. Visit us at 12502 84th Rd, Kew Gardens, NY 11415, and treat yourself to a memorable lunch experience.
Remember to customize the above template for each of the other nine keywords, incorporating relevant information and making sure to use the keywords strategically throughout the blog content to optimize it for search engines. Additionally, ensure that the blogs provide valuable and engaging information to readers to boost their visibility and appeal.