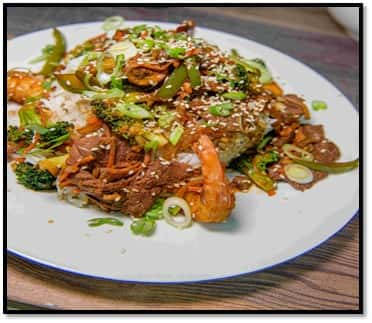 Love's Seafood: A Haven for Seafood Lovers of all Tastes
Love's Seafood: A Haven for Seafood Lovers of all Tastes
Freshness is important when it comes to seafood. When presented to your plate at its peak, the abundance of the ocean may provide an unmatched gourmet experience. Love's Kitchen, a hidden gem in Kew Gardens, New York, is one establishment that is all too familiar with this idea. Seafood from the sea is served at the restaurant in a manner that has been mastered. You're in for a treat that will undoubtedly captivate your palate if you like seafood.
Love's Kitchen stands out for its commitment to providing seafood that is both tasty and fresh. Cod, salmon, shrimp, and lobster are just a few of the seafood dishes available to suit every palate. But what is the best thing? Delicious foods can be ordered online and brought right to your door, or you can eat them in the inviting setting of a restaurant. As we explore the mouthwatering world of Love's Kitchen, discover some of the must-try seafood specialties.
Arroz Con Mariscos:
Arroz Con Mariscos will take you on an extravagant seafood journey. Served on rice flavored with saffron, this meal includes a variety of shrimp, lobster, and mussels that have been expertly cooked. Peas, carrots, and crumbled chorizo are included to provide depth to the flavors, resulting in a very scrumptious and savory meal.
Fish Filet Platter:
The Fish Filet Platter is a great option for anyone searching for a flexible and filling supper. It offers a Swai breaded fish filet, and you can choose between two sides to personalize your meal. There is something for every taste, from traditional choices like white rice and mashed potatoes to more inventive ones like truffled Parmesan fries or sweet potato fries.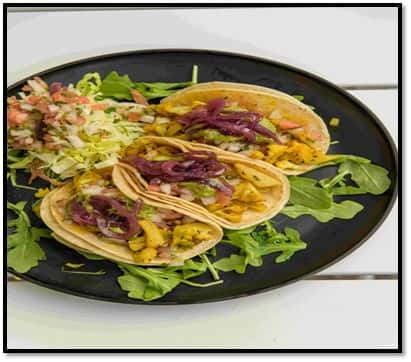 Fish Taco:
Want something tangy and crunchy? The Fish Taco is the only option. In a soft corn tortilla, this delicacy mixes the crispy deliciousness of fried fish with tangy chipotle tartar, tangy mango pico de gallo, and crunchy lettuce. Your taste buds will be traveling to a seafood paradise with this exquisite blend of flavors.
Jerk Shrimp Pineapple Fried Rice:
Jerk Shrimp Pineapple Fried Rice from Love's Kitchen offers a taste of the Caribbean. Jumbo shrimp that have been jerk-marinated, chopped pineapple, and a colorful combination of carrots, peas, onions, peppers, broccoli, and sweet plantains are all included in this dish. A tasty and pleasant fusion of Caribbean-inspired flavors is created with the inclusion of eggs, which provide richness.
Steak & Shrimp Bowl:
The Steak & Shrimp Bowl is a hearty surf and turf experience that won't let you down. It blends a delicious fusion of soy and sriracha sauce with sautéed shrimp and succulent NY strip steak. It is a tasty and fulfilling mixture with the ideal harmony of flavors and textures when served over a bed of white rice.
Salmon Teriyaki:
Try this mouthwatering dish of salmon with teriyaki sauce that is created from scratch, as well as mixed veggies, white rice, toasted sesame seeds, and scallions. It beautifully fuses flavors and textures to capture the spirit of East meets West.
Conclusion


Love's Kitchen in Kew Gardens, New York, is a seafood lover's haven that has varied cuisine to suit every preference. There is something for everyone, whether you favor the robust and spicy flavors of Caribbean food or the subtle and savory nuances of Asian-inspired dishes. So, whether you're ordering in person or online, get ready to go on a culinary adventure that honors the bounty of the sea. Your tummy will thank you for it!