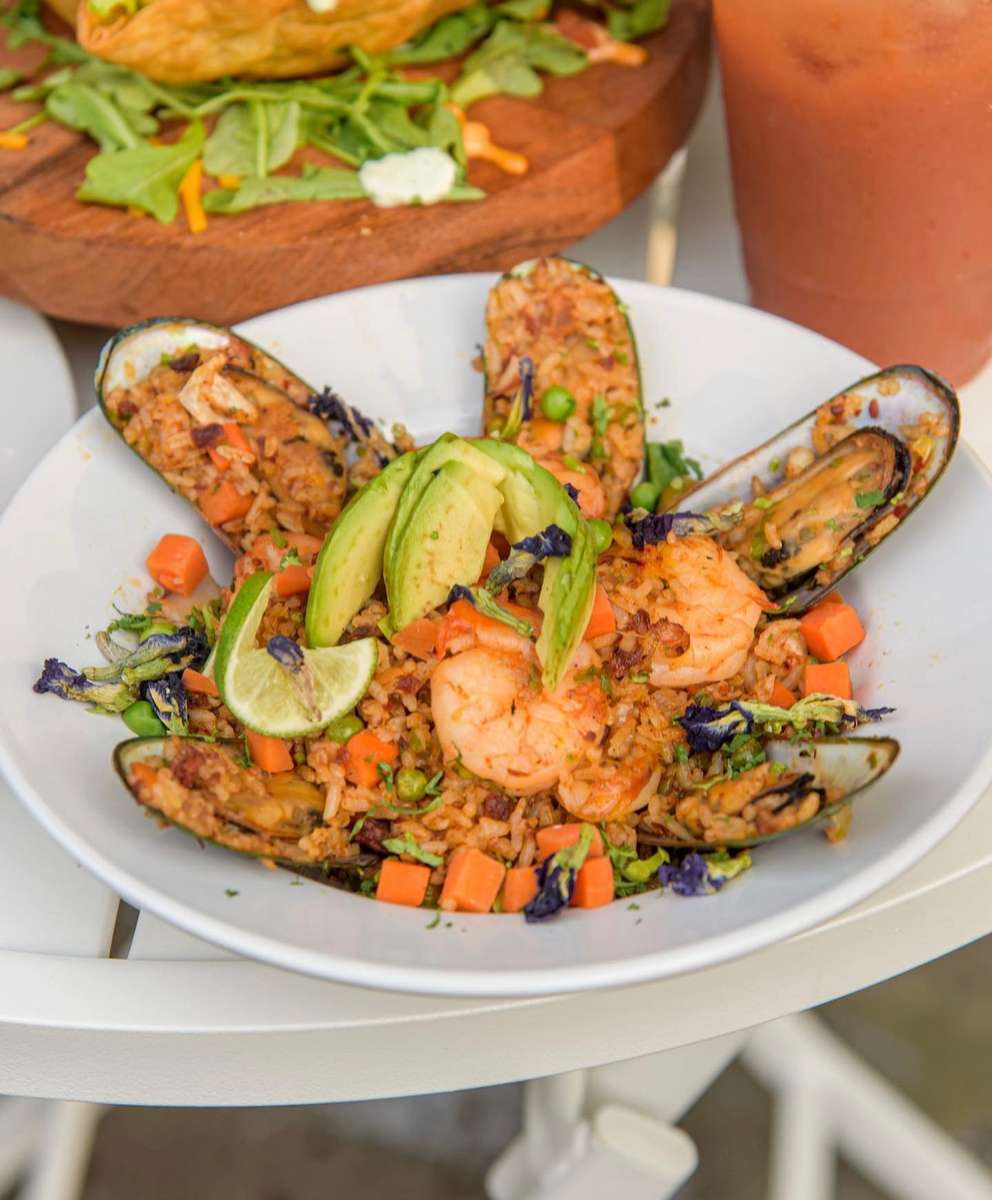 Discover the Best Lunch Restaurant Near You at Love's Kitchen
Restaurant for Lunch Near Me
Discover the Best Restaurant For Lunch Near You at Love's Kitchen
Craving a delicious lunch? Look no further! Love's Kitchen offers a wide range of delectable options. Explore our restaurant for lunch near you and experience the ultimate culinary delight.
Are you tired of the same old lunch routine and searching for the perfect lunch restaurant? Your search ends here! Love's Kitchen, your go-to destination for exceptional dining experiences, is ready to tantalize your taste buds with a variety of mouthwatering options. Whether you're looking for lunch places near you or the best lunch spot in town, Love's Kitchen is the answer.
Lunch Restaurant - A Gastronomic Journey
At Love's Kitchen, we understand that lunchtime is a special part of your day. It's not just about satisfying your hunger; it's about indulging in a culinary adventure. Our lunch restaurant is designed to offer you an unforgettable dining experience that blends taste, ambiance, and exceptional service.
Lunch Near Me - The Convenience You Deserve
Finding the perfect lunch spot shouldn't be a hassle. That's why Love's Kitchen is strategically located to be your top choice for lunch nearby. With our prime location, you won't have to search far and wide for "lunch places near me." Your ideal lunch destination is right around the corner.
Exploring the Menu - More Than Just Food
Love's Kitchen takes pride in curating a diverse and flavorful menu that caters to all preferences. Whether you're craving a hearty salad, a sumptuous sandwich, a sizzling burger, or a delectable pasta dish, our lunch restaurant has something for everyone. Our expert chefs use only the finest ingredients to craft dishes that are a perfect blend of innovation and tradition.
Restaurants for Lunch - Why Choose Love's Kitchen?
- Quality: Our commitment to quality shines through every dish we serve. From farm-fresh produce to premium meats and cheeses, we prioritize excellence in every bite.
- Ambiance: Love's Kitchen boasts an inviting and cozy ambiance, making it an ideal lunch spot to unwind, relax, and enjoy your meal in comfort.
- Variety: With an extensive menu, we cater to various dietary preferences and cravings. From light bites to hearty meals, we've got you covered.
- Service: Our friendly staff is dedicated to ensuring your lunch experience is nothing short of exceptional. Attentive service is our hallmark.
Your Search Ends Here
Love's Kitchen isn't just a lunch restaurant – it's an experience that's waiting to be savored. If you're looking for restaurants for lunch, search no further. Love's Kitchen is your ultimate destination for an exquisite meal that's sure to leave you satisfied and smiling.
So, the next time you're searching for "lunch near me" or "lunch places," remember that Love's Kitchen is here to make your lunchtime extraordinary. Come dine with us and explore the world of flavors we have to offer. Your taste buds will thank you!
Visit us today at loves.kitchen and experience the magic of a delicious, fresh and affordable lunch at Love's Kitchen.
To stay updated with our latest offerings and special events, don't forget to follow us on Instagram, Facebook, and TikTok. We love to share behind-the-scenes peeks, cooking tips, and special promotions with our followers. Be part of the Love's Kitchen community online - we can't wait to connect with you!